December 23, 2015
Happy holidays!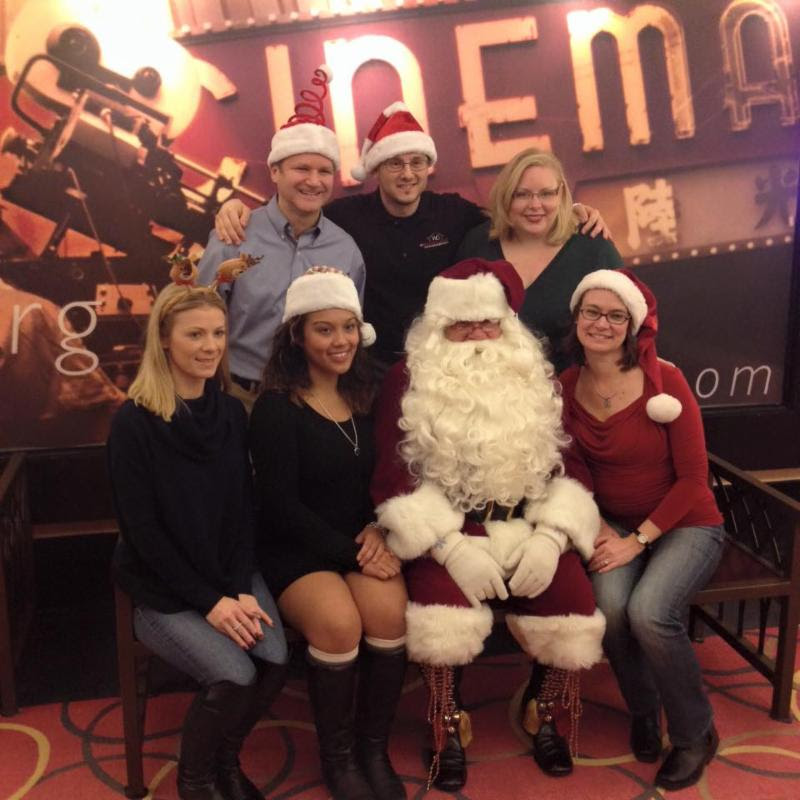 We're having a great holiday season here at the Wethman Group, having just completed our Thanksgiving Pie Giveaway and Breakfast at the Movies with Santa events for our clients.  We had a great time and hope all of you did too!
We're also pleased to announce our newest buyer agent, Sarah Cevallos! Proud to call herself a Northern Virginia Native, Sarah Cevallos has dedicated her life to helping others. She attended Villanova University to receive her Bachelor of Science in Nursing and is a Lieutenant in the US Navy. During her professional career she has worked as an obstetric nurse, nurse recruiter, manpower analyst, and most recently helping others find their dream homes in Northern Virginia. Sarah is active in charitable work and she and her husband Hector are homeowners in Arlington, VA.
In market news, things seem quiet, which is not unexpected for mid December.  Inventory is down, and buyers seem hesitant to pull the trigger on purchases.  The Fed's rate hike last week, the first in nearly a decade, may further damper holiday cheer for potential home buyers and sellers.  Is it good or bad for the market?  In reality, Fed rates are only one of many factors that influence mortgage rates. In the short term, this hike was already anticipated, and so rates will change very little. In the medium term, we'll likely see small increases in mortgage rates, and in the long term, we'll undoubtedly see higher rates as the economy improves.
Whether this scenario is good or bad for you depends on whether you're moving up, moving down, or buying for the first time.  Rising rates hurts buyers' purchasing power and makes it even harder to find an affordable property, but the resulting smaller pool of buyers at higher price points may translate into more reasonable prices.  On the other hand, rising rates historically have made buyers realize the window of opportunity is closing, and rush to market before it gets worse.  In short, it's complicated.  Call us to discuss your situation!
Early January is the perfect time to start prepping for the Spring market; buyers need to start getting paperwork in order, and sellers need to start de-cluttering (it takes longer than you think!) and schedule necessary repair work.  If you're thinking of making a move in 2016, please reach out to us now so we can schedule a meeting in January!
As always, don't hesitate to call us if we can help with your real estate needs.
Happy holidays and best wishes for a prosperous new year!
The Wethman Group