December 2018
Market Update
As expected, the announcement from Amazon caused a a bounce in sales, particularly in 22202 "National Landing." Typically activity and sales in November is slower, as we ease into the holiday season. This past month, 22 properties in the National Landing area went under contract compared to 3 homes in 2017. This is a substantial increase, driven by
buyers
trying to purchase so that are not priced out of the area once Amazon arrives. But don't panic…see our own analysis in November's 
Amazon Update
 and take a look at the 
George Mason University Conference on HQ2 Imapct Video Here.
 Despite the hype, have identified some cash flow positive investment opportunities, so
contact us
if you're looking to invest!
Other areas outside of "National Landing" saw a increase in activity and sales in November, but not as dramatic of a change. 
Read more details here
.
The country's real estate market is predicted to enter a downtown in the coming 2-3 years, and Amazon may help buoy this area in an otherwise turbulent economic time. Follow our ongoing analysis and updates on our
Instagram
 and our 
National Landing Real Estate page. 
In other market news, home sale appraisal rules are changing. Some FNMA and Freddie Mac rules are already in place that eliminate the need for appraisals on certain home types with a sufficient down payment, and the administration has proposed eliminating appraisals on any home valued at under $400,000; instead it would be subject to a 'evaluation' by non-appraisers with limited regulation. This is a mixed bag for home buyers and
sellers
, as many home buyers see the appraisal as a safety net against overpaying for a property. Given that appraisals typically take 1-3 weeks, the elimination of this requirement would likely speed up settlements, and this change will save borrowers about $400-500 in fees. 
Check out more details here.
New Loan Limits & Interest Rates
The Federal Housing Finance Agency (FHFA) recently announced its new loan limits for 2019. The new (regular) conforming loan amount impacts nearly every part of the US, and was raised to $484,350 in 2019! A 6.8% increase compared to $453,500 in 2018. In higher cost cities, which includes the DC Metro area, the new limit is $726,525.
Current Interest rates (Source: Freddie Mac)
30 Year Fixed: 4.63%
5/1 Arm: 4.04%
---
Thinking of Selling? Our team is looking to get a jump on the Spring market and is currently setting up consultation appointments for January and February with sellers. We're offering special financial and staging incentives for sellers who meet and sign with us before the end of February for a Spring 2019 listing—if you or someone you know is thinking of selling next year, please contact us to book an appointment!
As always, if we can ever help with your real estate needs, please don't hesitate to reach out. Wishing you all very merry holidays and a happy new year!
---
---
Winter is officially here! If you haven't turned off your hose bibs, now is the time!
---
---
CLIENT APPRECIATION EVENTS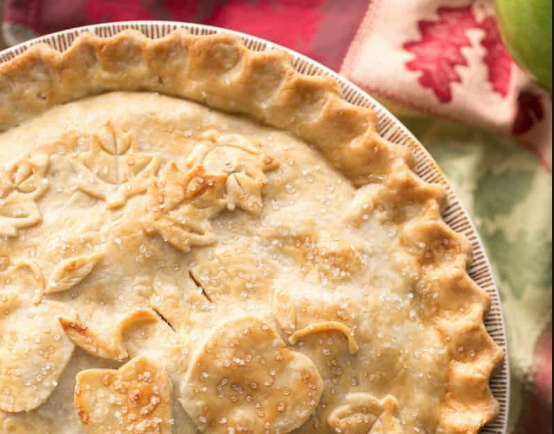 THANK YOU to all of our clients that attended Pie Day and Breakfast with Santa! We loved seeing you! thank you for supporting our business all year long with your referrals of friends and family.